10 Sep

Big River: A Tale of Ethnicity and Friendship (The Express Tribune)

Posted at 18:40h

in

Press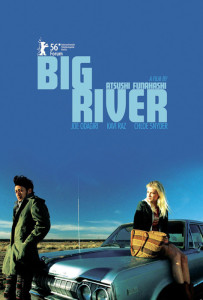 "The topic of emotional and social mess in the aftermath of 9/11 has been a favourite amongst film-makers. We have seen numerous films highlighting the misunderstanding and miscommunication between Muslims and the West.
However, Big River — produced by Mohammed Naqvi — is a slow movie that starts off with an accidental meeting of three strangers on a highway. The story then narrates how these three strangers — Pakistani middle-aged man, Ali, a Japanese boy, Teppei and an American girl Sarah — become friends. The moral of the story is that real life friendship does not know any boundaries.
Big River, made in 2005, was screened in Karachi at Fomma-DHA Art Centre (FDAC), Zamzama Park on September 8. While speaking about the conceptualisation of this film producer Naqvi said, "Atsushi Funahashi (director-writer) and Eric Van Den Brulle (writer-cinematographer) were already done with the first draft of Big River when I met them." He added, "I met Atsushi at the Berlin Film Festival during the Berlin Talent Campus programme and that is when he told me about this project."
About casting people from diverse backgrounds, Naqvi said, 'I was intrigued right from the start by the fact that the three leads were from different ethnicities. It was a very important story as I saw it as a meditation on friendship.'…"