11 May

The Complete Hot Docs Forum Report, Part Two: Pitch Harder (RealScreen.com)

Posted at 19:02h

in

Press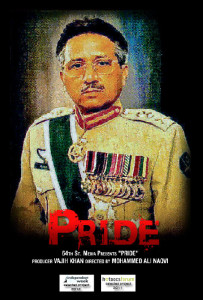 "…a fly-on-the-wall exploration of one of the world's most polarizing political figures…
Pride
Production Company: 64th St. Media (United States); producer/director: Mohammed Ali Naqvi; producers: Vajih Khan, Jared Goldman.
Budget: $100,000 already in place, $473,800 sought.
Billed as a project offering "unprecedented access," Pride is a fly-on-the-wall exploration of one of the world's most polarizing political figures – former Pakistan leader Pervez Musharraf. Now living in self-exile in Dubai and longing to return to his home country, the film promises to look at the controversial politician's past and his attempt at returning to Pakistani politics.
The BBC's Fraser told Ali Naqvi, the project's director, "I really liked your last film, Shame, I thought it was wonderful." However, he warned of this project that Musharraf is "like any old politician trying to get back into power," adding that the key problem he found with the trailer was that the former Pakistani leader was simply "not very interesting" in the footage shown.
Steve Harris, A&E's director of non-fiction and alternative programming, added that he was concerned about objectivity, warning that the project could end up becoming "one big infomercial" for Musharraf. He added that on seeing the trailer, he was getting "flashbacks of Mark Burnett and TLC trying to humanize Sarah Palin," to much laughter from the hall…"